Financial Position, Safety Service Staffing & Changes in the Township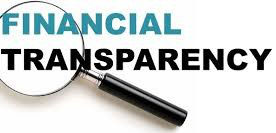 The Township continues to track and monitor annual revenues and expenses. Through careful planning and thoughtful spending, Fairfield Township has continued to maintain its AA2 bond rating and stable cash position.  The General Fund remains at almost $7 million which is double from 5 years ago.  The largest challenge currently facing Fairfield Township  now - and into the future - is staffing for police and fire.
Safety service salaries typically use up to 85% of a fund's budget.  An average FTE is calculated at $110,000 annually. With compounding prices and cost of living increases, salaries increase over time. This becomes a challenge for townships which are funded by levies (property taxes). Levies do not grow in size so at some point it becomes necessary for residents to vote on the level of services they desire in their community. With increased service and staffing levels comes increased costs to residents via a new levy (if so voted).
Government spending is driven by laws and not taken lightly. There are many checks and balances in place that drive allowable spending and protect citizens. "Wasteful spending" is a common phrase used by many, but definitely not used correctly nor understood.  It is important to highlight that townships cannot cut themselves into prosperity.  In other words, turning off lights, stopping vehicle purchases, and doing without will not stop the upward expense trend. As with any other entity, there is a cost to doing business, and especially to receive excellent services.
Below is a series of PowerPoint presentations and conversations that have been held with the Board of Trustees in recent months. Progress is being made towards hiring additional fire and police personnel. Conversations will continue and strategies taken to ensure the best possible service within financial boundaries. With debt retirement occurring within the next 2 to five years, possibilities are opened up for the use of TIF funds. Additional opportunities to delay the need for levies include use of JEDD funds and future economic development.
Recent Power Points presented at the last two Board of Trustee Meetings:
Cash Position as of March 2022
State of Fairfield Township 2022