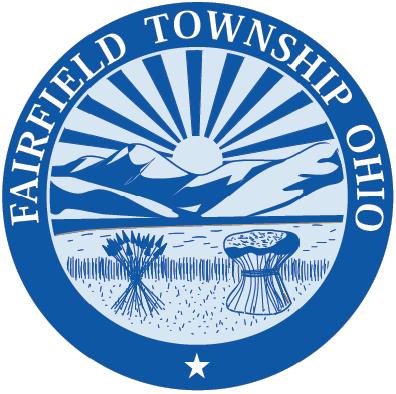 Fairfield Township is a dynamic growing community of over 80 public road miles that has a wide range of activities and amenities. Established in 1803, our community has evolved from a predominately agricultural community to become an urban township that continues to embrace our natural resources. We are located in southwestern Ohio, about 22 miles north of Cincinnati. Approximately 23,000 residents currently live here. Fairfield Township offers shopping, parks, assorted residential properties within its borders, and easy access to regional amenities.
Whatever your interest, you will find it available nearby. Our residents enjoy the convenience of the expansive recreational, cultural and business areas of Greater Cincinnati and Dayton. For example, the Township is close to the rich arts culture of Music Hall, Cincinnati Playhouse in the Park, and the Cincinnati Art Museum and the Fitton Center. Local sports fans embrace professional teams like the Cincinnati Reds, the Cincinnati Bengals, FC Cincinnati, and the Cincinnati Cyclones.
Educational opportunities abound for Fairfield Township residents. Both private and public educational options are available for children. The township is also home to Butler Tech, which is one of Ohio's largest career-technical schools. Nationally known schools like the University of Cincinnati, Miami University, Xavier and the University of Dayton are easily accessible to our residents.
Our residents enjoy a wide range of recreational activities. The township manages two public parks and there are a number of county parks in the area. Rentschler Forest is the largest Metropark in the county at 443 acres and offers our residents a truly natural setting along the Great Miami River. Hiking, biking, geocaching, basketball, tennis and frisbee golf are just a few of the things you will find happening at our parks. Several select youth baseball and softball teams call the township home. The East Butler YMCA offers activities for children and adults alike.
Housing options range from small starter homes to high-end homes. In Fairfield Township you can build a home in one of our new neighborhoods or purchase a classic home in an established neighborhood.
The Township offers expansive retail and dining options. We are home to Bridgewater Falls shopping complex and the Regency Center, which includes Kohl's, Dollar General, Wal-Mart Superstore and more. Many other small businesses offer a range of services and products to our residents.
Fairfield Township is conveniently located with easy access to Cincinnati and Dayton. Using State Route 129 and State Route 4, the Township has easy access to all the major interstates such as I-275, I-75, I-71, and I-74. Air travel to and from the township is accommodated with the Butler County Regional Airport, the Greater Cincinnati/Northern Kentucky International Airport and with the Dayton International Airport. The township is bordered by the City of Hamilton to the west, the City of Fairfield to the south, Saint Clair Township to the north and Liberty Township to the east.