Veterans Memorial Nearing Completion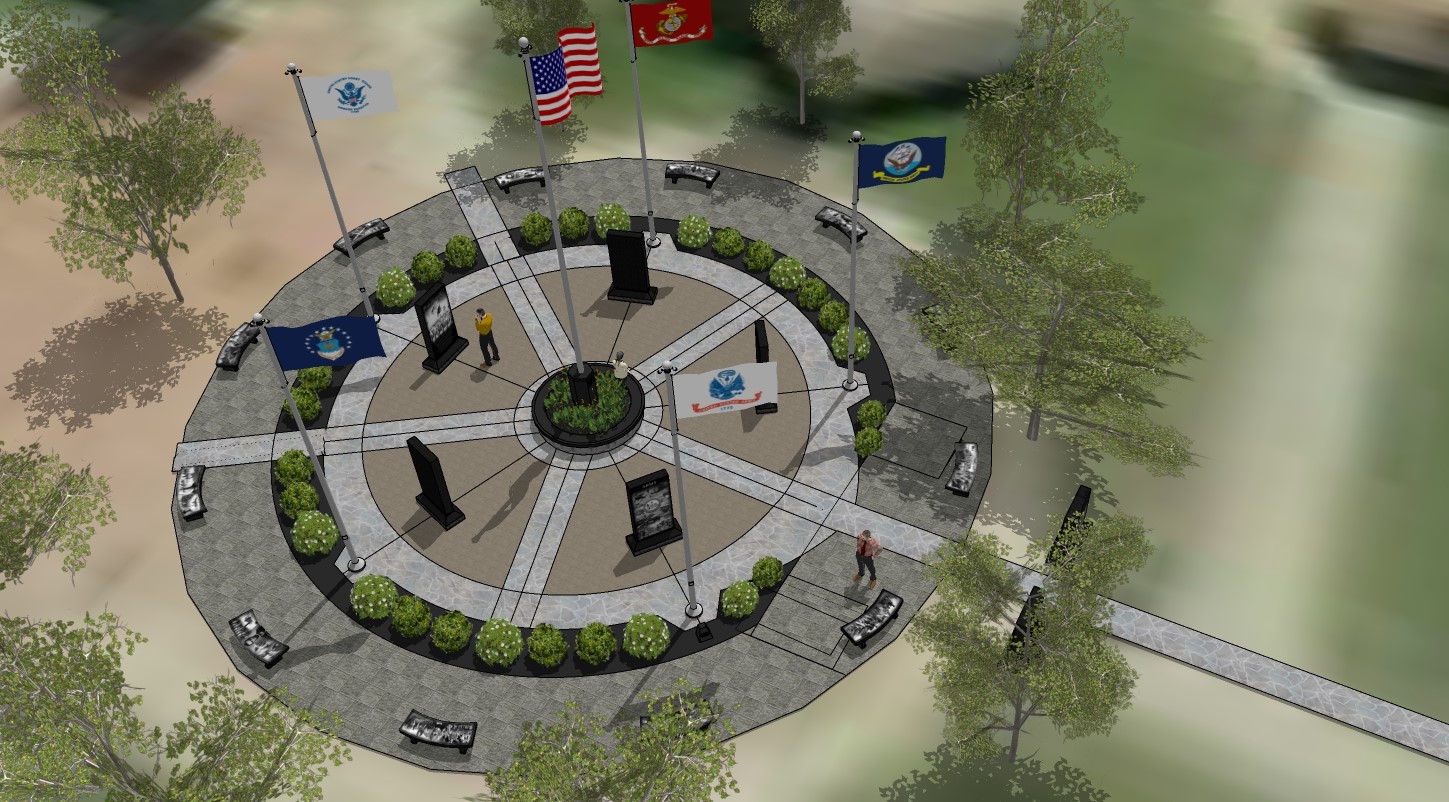 A Veterans Memorial became a wish for the Board of Trustees over 5 years ago. In order to begin the process a Veterans Memorial Committee was formed. The group included all residents, many of who served in the military. They formed a vision which can be viewed HERE.
After many focus groups, meetings, fund raisers, grant submissions, and an extraordinary amount of work the Committee and Township are thrilled to be bringing the Memorial to fruition.
Through the years Dr. Fred Valerius has organized many beautiful events to celebrate and honor veterans past, present, and future. The next event will be held on June 3rd and is a parade and dedication to the beautiful project. For more information on the event and to view the program, please click HERE.
Most recently Laser imaging installed absolutely stunning granite pieces to honor the various branches in the military. They also started to install memorial plaques purchased by those who wanted to honor loved ones who served. For more information on how to donate and/or purchase a plaque please click HERE.
The crew from National Flag Company arrived this past Monday to install the flagpoles at the Fairfield Township Veterans Memorial. The flags are a beautiful addition and will be lit up at night, along with the American Flag.
Fairfield Township is excited to dedicate and unveil this beautiful memorial to share with the community.