Veterans Memorial Update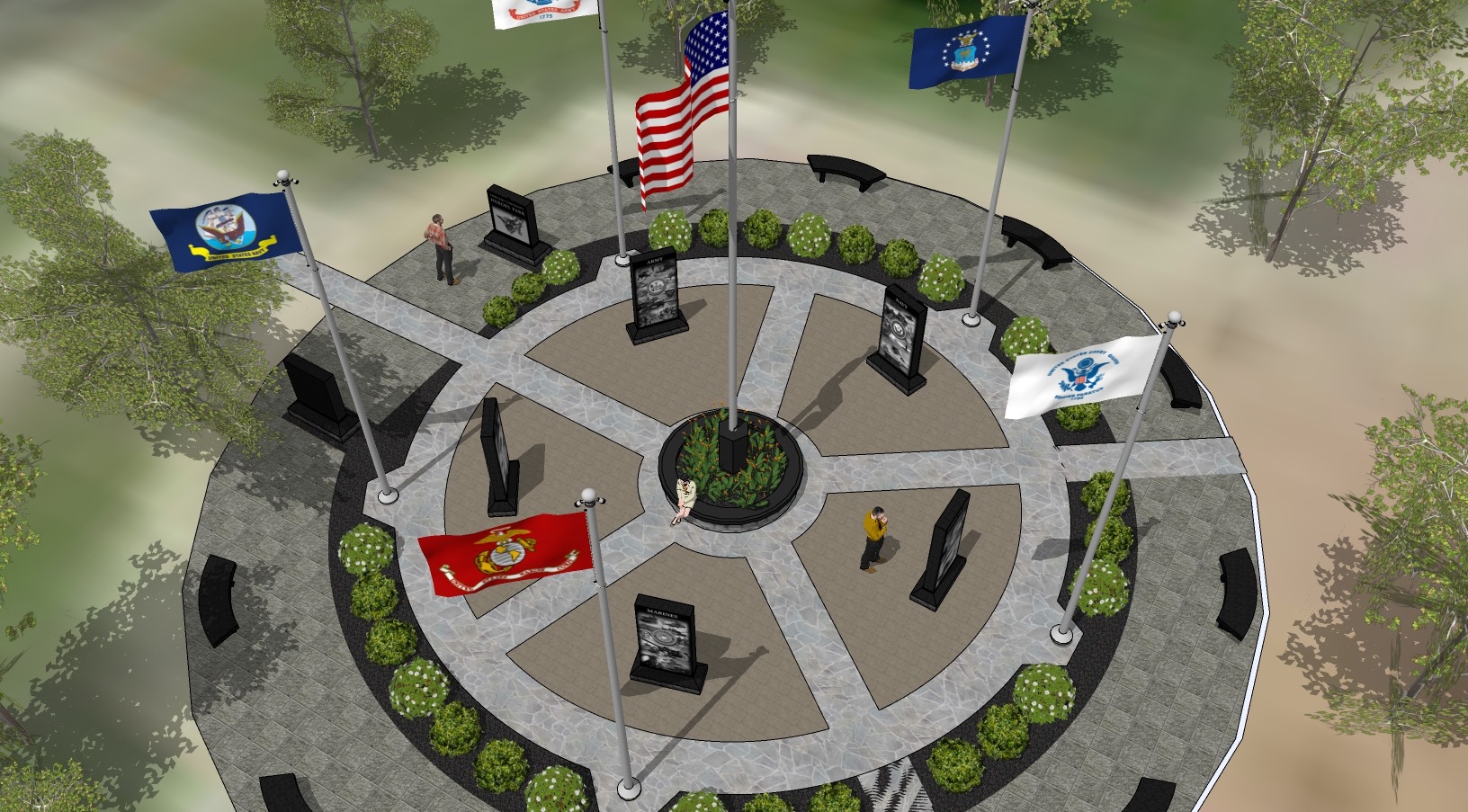 The Veterans Memorial Committee was commissioned nearly five years ago by the Fairfield Township Board of Trustees.  At that time the team, comprised of approximately 10 residents (many former vets), was charged to find a location, make design recommendations, and fund raise - with fund raising at the core.
Between the ORC legally allowable one-time $50,000 Township contribution and the efforts of the Veterans Committee, over $140,000 has been raised since 2019. In addition, the Committee has completed an impressive memorial design which was completed by Laser Imaging and Design (see pictures).
Phases one and two of the project are scheduled to be started, and hopefully completed, by the end of 2022. Granite has been ordered for both phases and installation is contingent on a submission by the Township to Ohio's biennial budget. The request to the state was approximately $231,000 and would secure the necessary funding to complete the entire project. The State awarded Fairfield Township $100,000.
Current work includes the creation of images for the Service Branches monuments and center core monument. Other monument designs include two donor walls, a local veterans monument, a POW/MIA monument and a Gold Star Families monument. The Committee and Fairfield Community Foundation are working on a process to get donors and Veterans into a data base for the completion of their plaques, another special piece of the memorial design. 
Phase I and II  begins very soon with the installation of the Supracrete and granite, as well as Phase 3 with the installation of various flag poles.  Stay tuned as developments occur! Work is slated to be complete on all three phases by Veterans Day 2022.
Additional events this past year included a Memorial Day Observance on Monday, May 23, 2022, as well as the John Carboy Golf Outing on September 8, 2022.  Veterans Day will be observed on November 10, 2022 with a small parade and flag raising ceremony.
Thank you to all those who have volunteered and been a part of this process. Look for many great things to occur in 2022!