Veterans Memorial Is a First in Fairfield Township!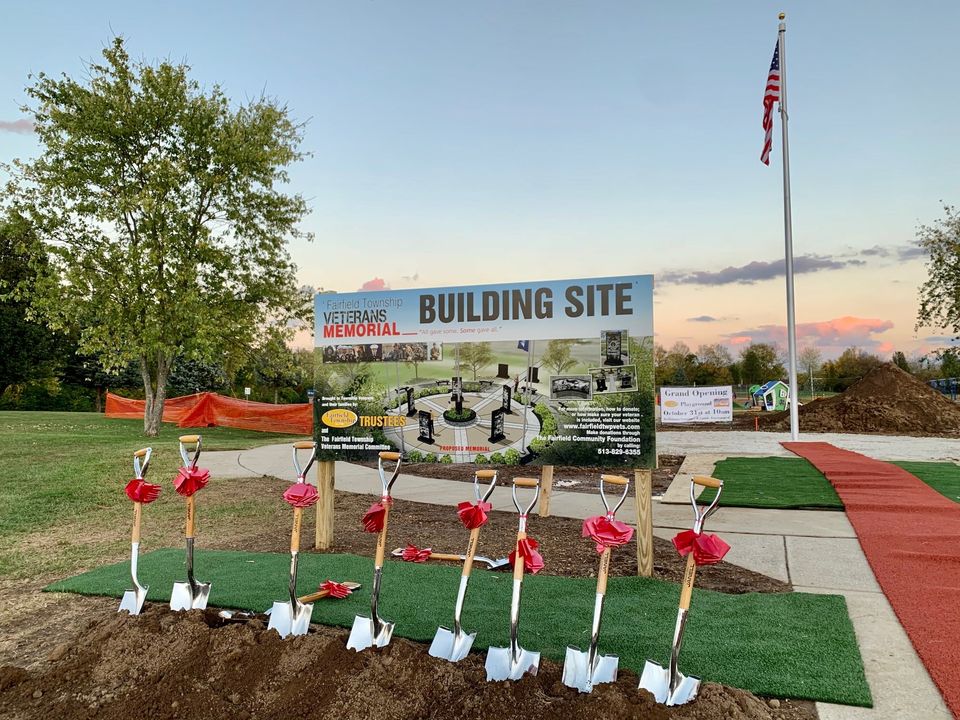 Fairfield Township and the Veterans Memorial Committee thank those who attended the Memorial's Groundbreaking Program on October 22 at Heroes Park. The program included the first raising of the flag by the Honor Guard from the VFW Post #1069, singing of the National Anthem by Fairfield City Schools student Kaitlyn McCabe, an unveiling of the Construction Site sign and a groundbreaking by the Fairfield Township Trustees, the Veterans Memorial Committee and Lisa Kuethe, daughter of original Veterans Committee member John Carboy.
John Prazynski, Air Force Veteran and Gold Star Father of Lcpl. Taylor Prazynski was the Master of Ceremonies at the Groundbreaking Ceremony. John is deeply committed to honoring and supporting Veterans and Gold Star Families. He has established the Lcpl. Taylor Prazynski Scholarship Program with the Fairfield Community Foundation.
Granite has just been ordered for phase one of the project.  Future phases will be dependent on fund raising and donations. For information on how you can contribute to the Memorial, click on the link below: