Shafers Run Park Improvements Continue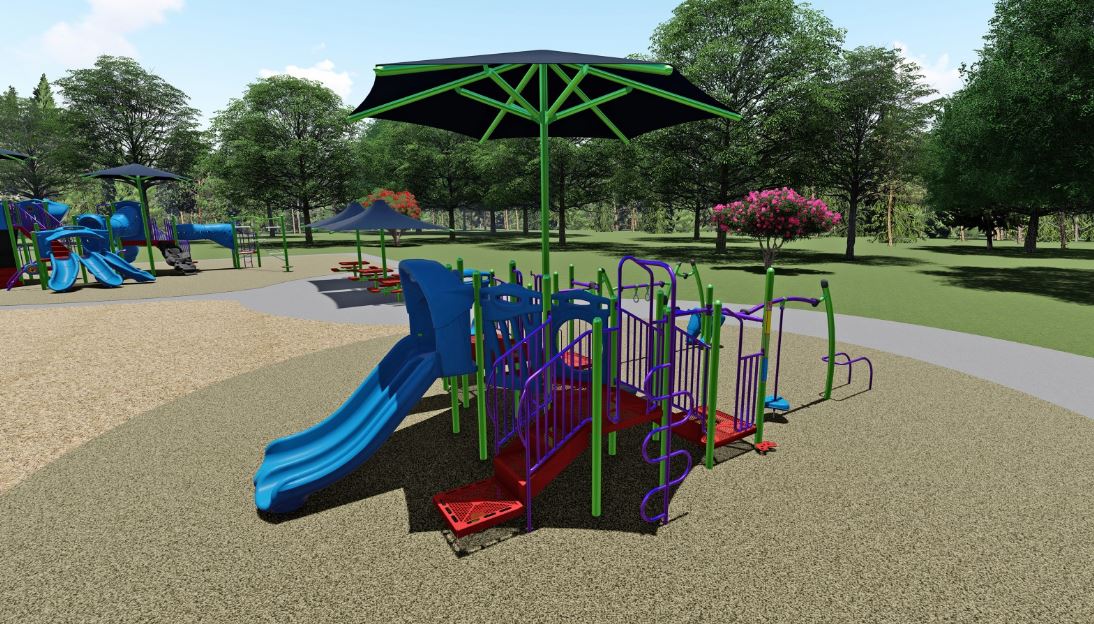 In 2017 the Board of Trustees formed a Parks Committee which is made up of one Board member, several employees, and four residents.  The volunteer committee has worked closely with the Board to recommend upgrades and improvements to the Millikin Road and Shafers Run Parks.
As a result of these combined efforts, all tennis and basketball courts were resurfaced, the walking trails sealed, and Holly's Dog Park moved and fully renovated in 2018.  The dog park now includes a small and large dog area, benches, play equipment, and a concrete wash pad. 2018 also saw the beginning of the Shafers Run playground replacement.  Phase one is almost complete with a play set for ages 5-12, new swings, and shaded picnic tables, all in bright colors.  The Board recently passed phase two of the remodel, approving complimentary equipment for ages 2-5 years.
Progress on both parks will continue with the committee and Board researching replacement of the Millikin Road playground equipment, adding tether ball near shelters, adding a splash pad, looking into pickle ball, and other exciting options.
Stay tuned for more exciting projects to come!!!