Exciting Projects in Fairfield Township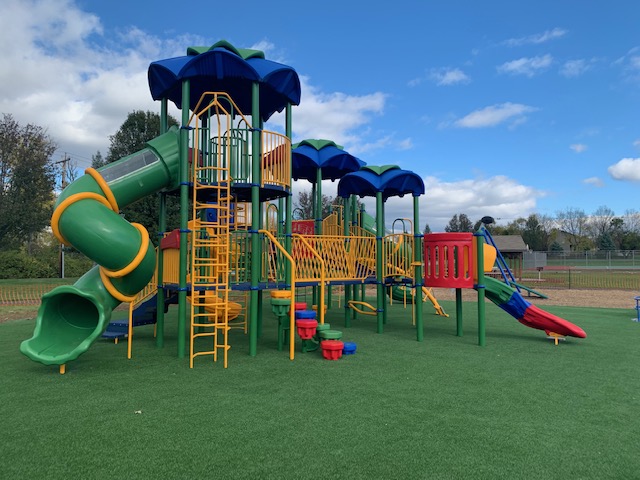 Although a difficult and non traditional year, 2020 has seen immense change and growth in Fairfield Township.  A Veterans Memorial, which has been in planning for almost five years, officially began with a Ground Breaking Ceremony on October 22, 2020.  A flag pole has been installed and the first stage of granite on order.  Fund raising efforts and future phasing will continue.
Also new is the Heroes Park playground which was officially opened on October 31, 2020, with a Ribbon Cutting Ceremony.  The playground has several age specific areas, a zip line, teeter totter, and swing set.  It is an amazing addition to the park and follows the 2019 renovation of the Schafers Run Park playground.
For the first time in Township history a Public Works building is being built.  This addition will allow the Public Works/Service Department to house and protect all equipment, including 7 plow trucks and 2 F250's. It will also give the Department proper heating and space to work inside and prepare for snow plow routes.  The new building is slated for completion at the end of 2020 with occupancy in the Spring of 2021.  The lag is due to the installation of a new service road and sanitary sewer line.
Also exciting is the remodel and expansion of the Police Department Headquarters.  This work will continue the Department's trend into contemporary policing and organization.  The remodel fixes and replacing outdated floors, windows, roofing, and bathrooms.  The expansion increases storage and office space, allows for a proper evidence room, and opens up an area for roll call.  The Police Department is expected to be complete in April of 2021.
Progress will continue to occur throughout Fairfield Township, allowing employees to better serve the residents!